Features take a look at some of the features
Easy Bookings

Make a booking based on your current location. Create an 'As Soon As Possible' booking or a Pre-Booking. Manage multiple bookings.

Notifications

Receive notifications when the vehicle is en-route or when the vehicle has arrived at the pickup address.

Save time

As the booking is placed directly from the app, there is no waiting on hold for an operator to take the booking.

Locate the Vehicle

Once the driver accepts the booking, the vehicle is displayed on the map.
Where We Operate Over 100 Locations around Australia & New Zealand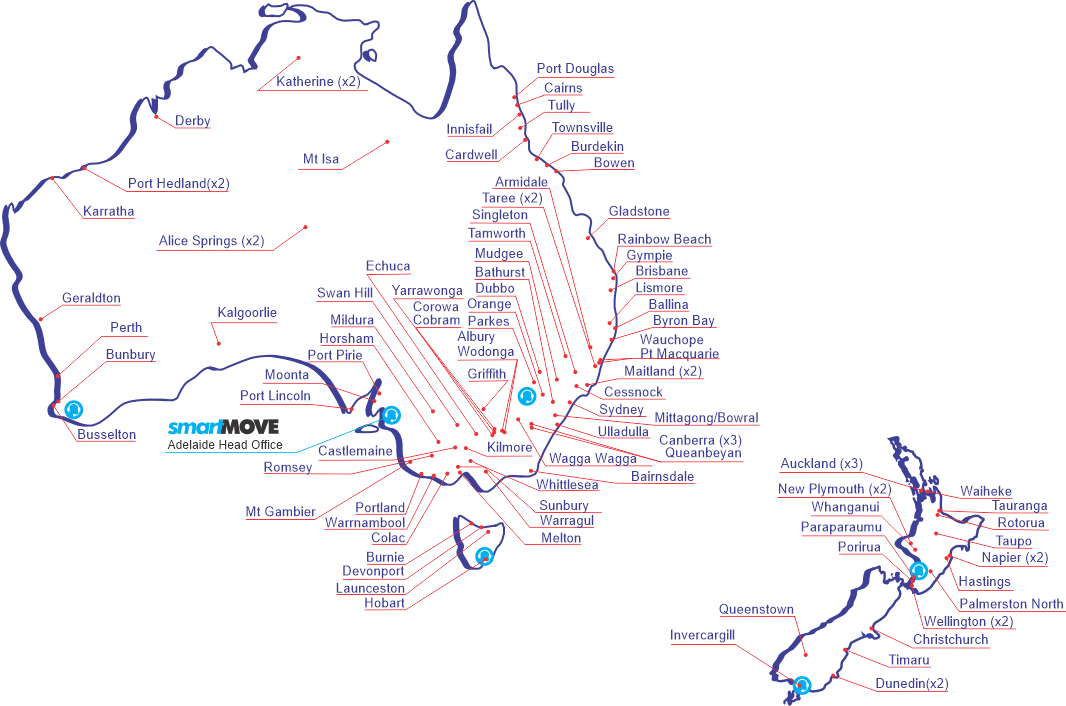 Testimonials Hear what some of our users have to say
"My taxi driver was lovely! He was late but he called to let me know which I really appreciated! 3 happy girls! Thank you!"
Sam, Caitlin & Chon, Pakenham, VIC
"This is such a great App. So much better than other ways to book a cab."
Phil, Bendigo, VIC
"Fantastic app!! Very impressed. Much easier way to book a taxi and its great how you can track where the taxi is on the map so you know when to be ready."
Warrnambool, VIC
Updates Want to know more?
Follow us to get the latest updates
The SmartHail app uses the following information:

Your location is determined using GPS if it is turned on. This is used to allow you to book a taxi "here". It is also recorded with the booking details to allow us to monitor usage of the app.

The pick-up address you enter in the booking is recorded with the other booking details and sent to the driver.

The phone number you supply is also recorded with the booking and may be sent to the driver. This depends on the policy of the fleet handling the booking.

Your phone's unique id is recorded with the booking. It is not normally used but may be used to block your device if it is suspected that false bookings are being made.

If you use the "send logs" option to report a fault or to give us feedback a few pieces of information about your phone are also sent. These include the model number of your phone and the software version number.

The information recorded is held by the fleet you book with. The SmartHail support team has access to the data for maintenance purposes only.